Keep it Chalfont
Keep it Chalfont is a Chamber of Commerce initiative to encourage people in Chalfont St Peter to shop locally, to ensure that our handy village centre shops continue to provide us with useful products and services, right on our doorstep, to minimise the need to travel further afield to less convenient shopping centres.
We regularly run Keep it Chalfont business seminars where local business people can get to know one another and support each other's businesses.  Click here for more detail of these events.
Since Chalfont St Peter is blessed with such a wide range of fabulous shops and businesses, we have created this page to celebrate some of the stars of our village by showcasing just a selection of the various products and services that can be found in the village.  If you would like to add information about your business to this page, please email: tracy@marketing-mechanics.co.uk.
Starting at the top of Market Place we have:
Fired Works
Fired Works is a studio and gallery of fused glass art by Marie Cavanagh, based at the top end of Market Place.  Marie produces various pieces from bespoke wall art made with glass powders, sheet glass and crushed glass right down to tiny stud earrings.  Each item is hand made so no two pieces are ever the same.
Prices range from £5 so there is something to suit everyone.  If you would like something made specifically, Marie loves a challenge as is always happy to oblige.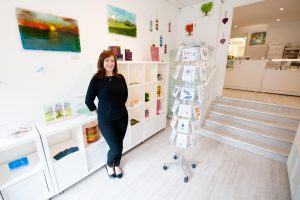 Fired Works, glass works & gift shop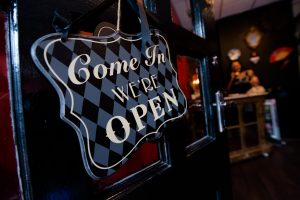 Opera Luna, tattoo studio
Opera Luna
Opera Luna Tattoo is a custom studio in the heart of Chalfont St. Peter. The flamboyant looking Opera Luna is situated in the busy and unique Market Place. The studio offers an inspirational setting and tattoos are custom made to specification by the experienced Emma Jacobs. Emma has been tattooing for a number of years, has attended many tattoo shows and worked many locations around the UK.
To view Emma's portfolio and keep up-to-date with the latest additions follow:
Spoilt Rotten
Spoilt Rotten is a dog grooming parlour and boutique situated at 27a Market Place. Our ethos is to treat every dog as our own, the grooming experience at Spoilt Rotten is calm and enjoyable for all dogs in a safe and secure environment. Each dog is cared for as an individual and all special requests can be catered for.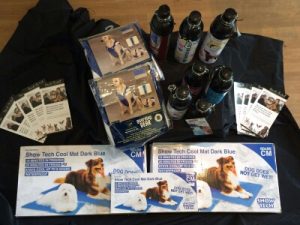 Spoilt Rotten, dog grooming boutique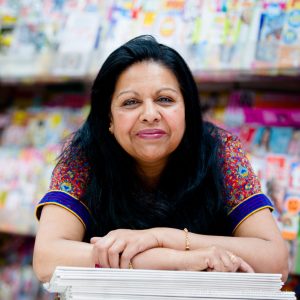 St Peters News, newsagents + off-licence
St Peters News
Your local friendly newsagents and much more. Open early 'till late.
Adele Kelly
Adele Kelly (formerly Flag Boutique) is a stylish shop in Market Place that has recently had an extensive new refit and offers all the latest looks in fashion. What we enjoy most is restyling people of all ages and all sizes – and people say we really do have something for everyone! Our boutique may look expensive but our prices are very affordable.
We love what we do and often hear that people get their best compliments when wearing FlagBoutique clothes. We have new brands exclusive to Flag Boutique and have been working hard to research brands that only we will stock.
Shop owner Adele also has taken part in styling celebrities and has worked for magazines. Adele has recently opened a second boutique in Chorleywood. If you would like to book a free styling session with her please contact her on 01753 893822.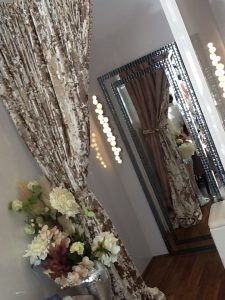 Flag Boutique, women's fashion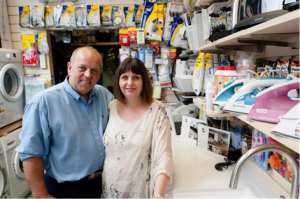 Kent Domestic Appliances, electrical appliances & kitchens
Kent Domestic Appliances
Your professional independent store and supplier of domestic appliances and kitchens.
Debra & Tim Greenfield welcome you to their shop, a family run business with a long experience in providing a great range of products and services.
We have time for you and go the extra mile to find the best solution to your requirements; these "little" details give you a unique personal service at a competitive price. We deliver, install and repair appliances in your home.
Call us to discuss yours requirements on: 01753 883181
www.kentdomesticappliances.co.uk
www.facebook.com/Kent-Domestic-Appliances-591562174232892
Bucks Leather Centre
Bucks Leather Centre is a family run business, founded in 1993 by Marianne Walters.
We specialise in scouting the latest fashion styles and colours in quality handbags from brands that you know and love. In addition, within our store you will also find a vast selection of small leather goods, scarves, jewellery and more.
Don't forget Bucks Leather Centre is 'more than just a leather shop!'
Our competent team are always on hand to offer help and advice.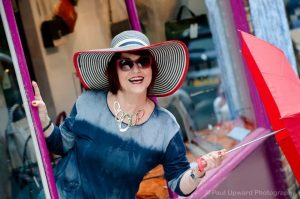 Bucks Leather Centre

Unique Like You
Unique Like You
Unique Like You is a pottery painting studio in Chalfont St Peter where we not only do pottery painting for all ages, but also run pottery making classes for adults. Our opening times are Thursday-Friday 9.30am-5pm and Saturday 9.30am-4pm.
Come and be INSPIRED to CREATE something.
Trunk Boutique
Trunk boutique started off as an online and mobile fashion range back in 2012 which then expanded into a small boutique located in High St Chalfont St Peter. More recently we have since expanded into a much larger unit at 4 Market Place, allowing us to stock . Founded by mother and daughter, Anna and Alice we have a huge selection of clothing and accessories to suit everyone. We have many loyal, happy customers and wouldn't of been able to take this venture without them.
Our business is growing, taking new and exciting ranges to suit all and by only buying a small number of each garment we can ensure that we have a constantly changing stock for you – making it unlikely that you'll see anyone else wearing your garment on the high street.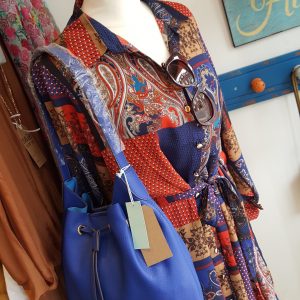 Trunk Boutique, women's clothing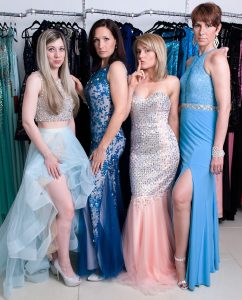 Hush Boutique
Hush Boutique
Ladies fashion boutique providing you with the most enjoyable boutique experience, combining professional styling advice with the highest level of customer service.
A fantastic choice of modern and classic fashion designs to suit all ages.
With an ever refreshed stock we are always ahead of the trends with collections from UK, France, Portugal, Germany, Italy and US.
We have a beautiful selection of dresses for any event, from trendy party dresses to elegant ball gowns and right the way through to fabulous prom dresses. We try to be exclusive as possible and do all we can to ensure the same dress never leaves the shop to the same event, making your dress as special as the occasion itself.
Now, committed more than ever, we are working on our own label to ensure we can provide our customers with the most unique fashion.
It's GIVEAWAY time! Simply "LIKE" and share our Facebook page HUSH BOUTIQUE CSP for your chance to win £30 VOUCHER! Winners will be randomly selected at AT THE END OF EACH MONTH and their names will be posted on our Facebook Page.
Chalfont Office Direct
Chalfont Office Direct run by Anita and John West is a retail and commercial Stationers established 23 years ago. In addition to our extensive range of products we offer photocopying binding scanning and email services. At the moment we are concentrating on our back to school range for the forthcoming academic year.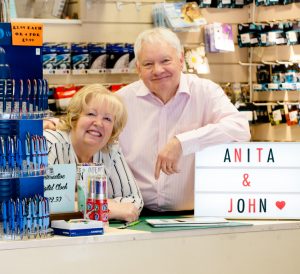 Chalfont Office Direct, stationery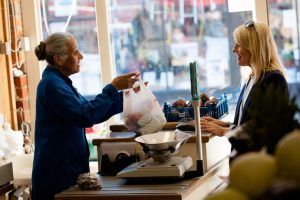 Birring's Greengrocer
Birring Greengrocer
We are your local, family run greengrocers situated at the bottom end of Market Place. We pride ourselves on only stocking the very best quality products, much more than fruit and veg, and provide the kind of individual service you won't find in the supermarket.
Montage Hair and Beauty
Montage Hair and Beauty is a well established local salon in the village of Chalfont St Peter. We have experienced staff covering all aspects of hairdressing, beauty, tanning and nail care. We offer free consultations with friendly staff, who are happy to meet your requirements. We offer loyalty reward points, 20% student discounts (every day), and senior citizen rates every Tuesday and Wednesday.
The salon is open from Tuesday to Saturday, from 9am-6pm, including a late-night on Thursdays until 8pm.
Please call the salon reception number for further details, monthly promotions or to book an appointment: 01753 885520
*Fully air-conditioned salon*
*Gift vouchers also available*
Find us on Facebook to see some of our creations: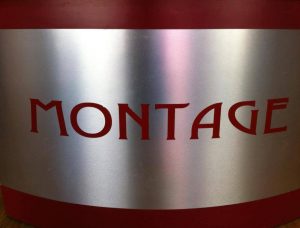 Montage Hair and Beauty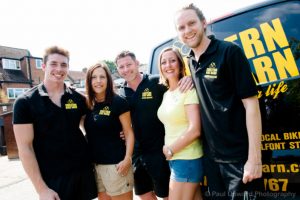 Chiltern Bike Barn
Chiltern Bike Barn
Chiltern Bike Barn is a family run business that aims to put more people on the correct size and type of bike for what they need. We do sales, service, repair and advise!!!
We have organised rides from the shop and also do Bike fitting which is essential for maximising power,efficiency and comfort, with Scott's experience as a Sports Therapist and working with the human body for the last 20yrs you can rest easy knowing that you have and get the best advise you can get. We hope to see you all out and having fun, maybe on your own, with the family or out with a group.
Calme Health and Beauty
Calme health & beauty offer many treatments in the comfort of a stylish salon.
We specialise in Decleor facials, Lycon waxing, Essie and Shellac nails.
We pride ourselves on extremely high standards.
Open 7 days a week
MON – FRI 9am – 9pm
SAT 8am – 6pm
SUN 10am – 4pm
01753 887488
Find us on Facebook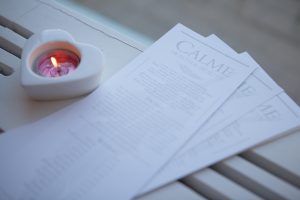 Calme Health & Beauty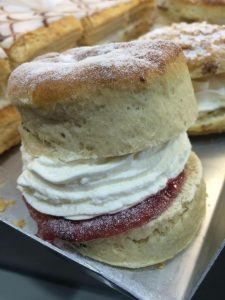 Hall's Patisserie
Hall's Patisserie
Hall's Patisserie, your family run British bakery & patisserie, providing traditional breads and confectionaries, hot snacks and refreshments to fancy celebration cakes and wholesale deliveries… And our quality bread makes the sandwich! We are situated in St Peter's Court at the bottom end of the village.
Beauty Boutique
Beauty boutique salon that provide many beauty treatments from manicures to waxing and more. We have 5 high qualified beauty therapist who all love to give our clients the ultimate pampering experience.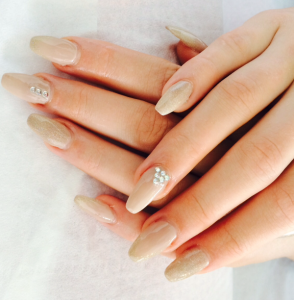 Beauty Boutique, beauty salon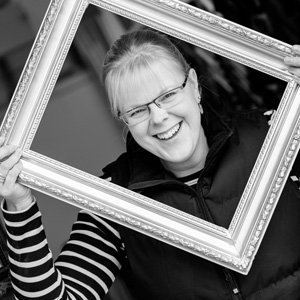 Emerald Framing and Gallery
Emerald Picture Framing and Gallery offers a professional bespoke framing service and also hosts a gallery space full of handmade artworks.
As Guild Commended picture framers, we specialise in providing a professional framing service for artists, galleries, interior designers, photographers & private clients. The gallery shows a selection of artwork by both local and national artists. You are always welcome to pop by and browse the artwork and discover the current selection of paintings and pictures, ceramics, glass, sculpture and beautiful jewellery that's available.
We are a hidden gem in the village of Chalfont St Peter situated in Blays House, Churchfield Road, SL9 9EW
Bodyworks
Bodyworks Clinic based in the heart of Chalfont St Peter is a multi therapy clinic providing a personal service for all your health and well-being requirements. We have many therapies from osteopathy, podiatry, counselling to hypnotherapy and sports massage.
01753 893555
www.bodyworks-clinic.co.uk
info@bodyworks-clinic.co.uk
Special offer: £5 off your first podiatry appointment when you mention this advertisement at the time of booking.