Keep It Chalfont Business Seminars
Every few months, the Chamber of Commerce organises an informal business networking seminar where local traders get together to discuss business and community issues, share information about the wide range of products and services available locally and generally get to know one another better, in order to support each other and help the local business community to thrive.  At each event, there is also an informative presentation on a useful business related topic.
Previous events have been held in March, June and September 2016 as well as January, May and September 2017 – all of which attracted a wide selection of local business people.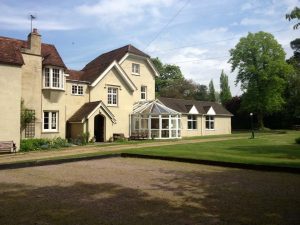 Next Seminar – 18 January 2018
Date: Thursday 18th January
Time: 6pm for complimentary drinks and nibbles, presentations at 6.30pm
Venue: Diogenes Sun Club (pictured), The Manor House at Hillview, CSP, SL9 0QY, along the lane from the Dumb Bell pub. Meet in the Co-op car park you wish to join the convoy at 5.45pm if you are unsure of the location.
Come and join us for a fun, vibrant, social event, where you can watch presentations and demonstrations, and meet other business people over a drink and some food. Whatever business you run – from home, a shop, a large employer – this is an ideal opportunity for you. Please don't miss it.
Presentations from hosts Diogenes Sun Club, plus The Wonky Agency and Calme. Demonstration by Richard Robert, hairdressers and finger food provided by Chef Zhu.
Please feel free to bring colleagues and mention it to others – everyone is welcome whether they are a member of the Chamber or not.
Please follow us on social media or become a member to receive further information and notifications of future events.