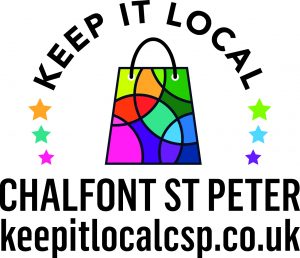 Keep it Local www.keepitlocalcsp.co.uk is a new online directory for Chalfont St Peter, powered by the Chalfont St Peter Chamber of Commerce. It's amazing how many goods, services and trades there are available right under our noses in CSP and the website will allow everyone to find them – it's fully searchable.
Businesses – we're mounting a publicity campaign with branded fridge magnets as giveaways, banners, flags and more, including speaking to the local media. If you are not listed on the site – please follow the 'Get Listed' link. We look forward to working with you.
Residents – please sign up for the newsletter. We promise not to bombard you but bring you timely information about those goods, services and trades that you might like to hear about. Special offers too. Oh and please mention Keep it Local when you buy something!