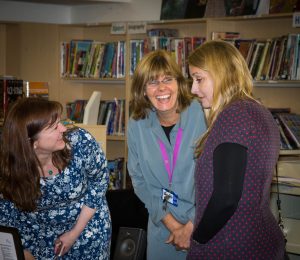 Thanks to everyone who attended the Chalfont St Peter Chamber seminar hosted by Chalfonts Community College and who helped to make it such a success with wonderful networking opportunities. It was an excellent opportunity to meet new people. We enjoyed informative and interesting presentations from;
Kevin Mathieson, Chalfonts Community College presenting the fabulous new Village Business Map designed by one of his students.
Jean Meakin Home Tuition, Transferable Skills for Life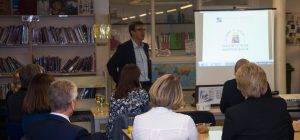 Marina Jackson, Opps in Bucks
Andy Cremer, Diogenes Sun Club
We were very happy to say personal thanks to the Vice Principle of the school, Giles Scoble, for coming in, and Councillors Isobel Darby (County, Chiltern District and Parish Councillor) and Karen Dickson (Parish Councillor) for showing support to the Chamber and Keep It Local, as well as all the other business leaders who kindly gave up their time to attend.
Heartfelt thanks to our seminar leader Marie Cavanagh, for all the organisation of the Seminar done in conjunction this time with Andrea Gilbey and Christine Sanders at the Chalfonts Community College who did a wonderful job.
The next Seminar will be held at Diogenes, in January 2017. If you'd like to be kept up to date with our activities please let us know
Thanks to Sam Moody for taking the pictures