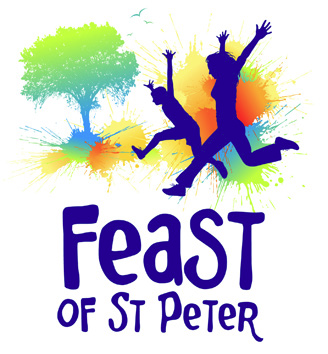 In 1229, King Henry III granted to the Lord of the Manor the right to hold an
annual fair on the eve and day of the Feast of St. Peter, together with a weekly
market.
The Feast Day celebrations have a long and interesting history but it is only since
2009 that the event has, once again, been organised on the scale it is today.
In 2009, Feast of St. Peter Ltd was created and the event took place on Gold Hill
Common with around sixty stalls surrounding an arena and stage where a variety
of entertainment took place. In the evening, despite some earlier torrential rain,
around 2,500 people attended a fantastic concert by leading UK ABBA tribute
band Platinum ABBA.The event made a small profit and nominal sums were given
to three local good causes.
Since 2009 the event has grown to encompass over 100 stalls, an arena and stage
and with various entertainment and activities taking place. A fun fair, Punch and
Judy and several refreshment and food outlets ensure that a great day out for all
of the family takes place. The evening sees a free to attend concert and recent
visitor numbers are now estimated at around 10,000 during the day and 5-8,000
in the evening.
The Chamber of Commerce always has a stall at the event.
Since 2009 over £60,000 has been raised for local good causes including a
donation of £3,500 in 2014 to the Chamber of Commerce as funding towards
the Christmas lights in the precinct.